Special Offers on Services at Our Colorado Springs Dentistry
Special Offers Coming in 2022!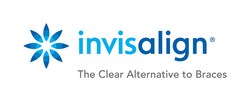 Gleneagle Dental
Michael D. Wonnacott, DDS
15455 Gleneagle Drive
Suite 110
Colorado Springs, CO 80921
Phone: (719) 488-2222
Fill out the contact form below and we will respond as soon as possible
Appointment request
Need an appointment with a dentist in Colorado Springs ? Requesting an appointment at our Colorado Springs, CO family and cosmetic dental office is now easier than ever. Fill out the form below and we'll contact you to find a time that fits your schedule. Start your journey towards a beautiful smile with us today!
Welcome to Gleneagle Dental! Our
Colorado Springs dentist
, Dr. Wonnacott, is dedicated to giving every patient a happy and healthy smile.