Welcome
Your smile deserves to shine every day and that's the main goal of our team at Gleneagle Dental. Our

Colorado Springs dentist

, Dr. Michael D. Wonnacott, alongside our friendly and professional staff are dedicated to giving every patient a healthy and long-lasting smile. Our hygienists are thorough and gentle, ensuring you're comfortable and content during your time with us. Dr. Wonnacott prides himself in being part dentist, part artist, performing only the highest quality of work in our office. We make all of our dental crowns in house because we know the importance of quality. Our restorations are gauranteed to give you the smile you're proud to share.

By staying up-to-date and leveraging today's latest dental technology, combined with years of training and experience, Dr. Wonnacott creates top-of-the-line results that change how you look and feel about your overall dental health. In addition, our amazing team works together to ensure your visit to Gleneagle Dental is affordable, comfortable, and knowledgeable. We're proud to serve the areas of Colorado Springs, Monument, Palmer Lake, Flying Horse, Jackson Creek, and Woodmoor. Look no further for a general, family, and cosmetic dentist than Gleneagle Dental.

We encourage you to explore our website to learn more about Dr. Wonnacott and our team, as well as the services we have available to see how we can be an integral part of your overall dental care. We know the first step towards a beautiful and healthy smile bergins with selecting a Colorado Springs dentist you can rely on. Call our office at (719) 488-2222 if you have any questions, concerns, or would like to schedule an appointment at Gleneagle Dental today. We can't wait to see your smile!
Dec 22, 2021

-

We're moving!

Our new office is finished, and we couldn't be happier. We'll be closed over the holidays and will start the new year seeing patients in the new building! We're looking forward to seeing you there!

Jul 03, 2021

-

New Building!

Big news here at Gleneagle Dental--we're building! We hope to be moving to the new office by the end of the year, and we'll keep you updated on the progress as we go. The new location will be 881 Reagan Heights, and you'll notice...

Mar 17, 2020

-

COVID-19 Information

We know you are aware of the current situation with COVID-19, and we are too. Both the American Dental Association and the Colorado Dental Association recommended On March 16 that dentists postpone all but emergency procedures, and so as of now...
Appointment request
Need an appointment with a dentist in Colorado Springs ? Requesting an appointment at our Colorado Springs, CO family and cosmetic dental office is now easier than ever. Fill out the form below and we'll contact you to find a time that fits your schedule. Start your journey towards a beautiful smile with us today!
Contact Us
Have a question or comment? Fill out the Contact Us form and we will be in touch as soon as possible.
Gleneagle Dental
Michael D. Wonnacott, DDS
881 Reagan Heights

Colorado Springs CO 80921
Phone: (719) 488-2222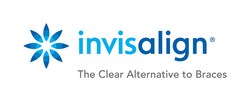 Gleneagle Dental
Michael D. Wonnacott, DDS
15455 Gleneagle Drive
Suite 110
Colorado Springs, CO 80921
Phone: (719) 488-2222
Fill out the contact form below and we will respond as soon as possible
Welcome to Gleneagle Dental! Our
Colorado Springs dentist
, Dr. Wonnacott, is dedicated to giving every patient a happy and healthy smile.