Gleneagle Dental
Michael D. Wonnacott, DDS
Colorado Springs Family and Cosmetic Dentist
Family Dentist Serving the Colorado Springs, Tri-Lakes, Flying Horse, & Jackson Creek Area
Dr. Michael D. Wonnacott

and the entire team at our Colorado Springs, Colorado dental practice are committed to providing the highest quality in family and cosmetic dentistry. Our hygineists are thorough and gentle, and they're as compassionate as they are skilled. Dr. Wonnacott himself is part dentist, part artist. He performs only the highest quality work, and makes his own crowns in order to do so. Because he knows the quality of the materials and his workmanship, he guarantees his restorations. Gleneagle Dental proudly serves the Colorado Springs, Tri-Lakes, Flying Horse, and Jackson Creek area.


Leveraging today's latest technology and with years of training, Colorado Springs dentist Dr. Michael D. Wonnacott can create results that change how you look and feel. In addition, our friendly staff ensures your visit to the dentist is affordable and comfortable. If you are searching for family or costmetic dentists in Colorado Springs or Monument, look no further-- contact us today at (719) 488-2222.

We invite you to look around our site to learn more about Dr. Michael D. Wonnacott and our Colorado Springs dental practice to see how we can be an integral part of your dental care. We know that the first step towards a beautiful smile begins with selecting a Colorado Springs dentist that you can rely on. Don't hesitate to give us a call if you have any questions, or if you would like to schedule an appointment.
Gleneagle Dental

Michael D. Wonnacott, DDS

15455 Gleneagle Drive

Suite 110

Colorado Springs, CO 80921

Phone: (719) 488-2222

Office Hours

Monday:

8:00am-4pm

Tuesday:

8:00am-4pm

Wednesday:

8:00am-4pm

Thursday:

8:00am-4pm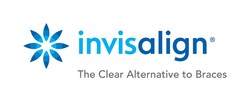 Gleneagle Dental
Michael D. Wonnacott, DDS
15455 Gleneagle Drive
Suite 110
Colorado Springs, CO 80921
Phone: (719) 488-2222
Fill out the contact form below and we will respond as soon as possible
Gleneagle Dental
Colorado Springs Family and Cosmetic Dentist